Captain Beefheart: Trout Mask Replica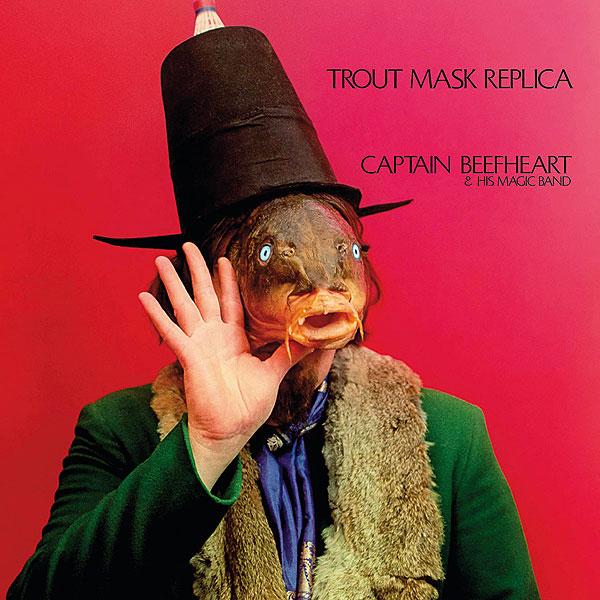 It was a release that had all the pundits scratching their heads for how best to describe it. Steve Sutherland sits transfixed like Alice in Wonderland by this 180g reissue
Let's get this party started with the tree surgeon. Yup, the tree surgeon. To be strictly accurate, $250's worth of tree surgeon because that's how much Don Van Vliet charged Straight, his record company, for the services of an arboriculturalist's services during the recording of the album we're here to celebrate.
Well, actually, not during the recording. The record company brass had baulked at the great man's request to have an expert on hand to ensure that the trees surrounding the house where the band were doing their thing did not become frightened of the noise and keel over. But afterwards, with the album in the can, DVV went ahead and hired one anyway, to give the oaks and cedars a thorough check-up – the bill duly arriving at the baffled accountants' offices.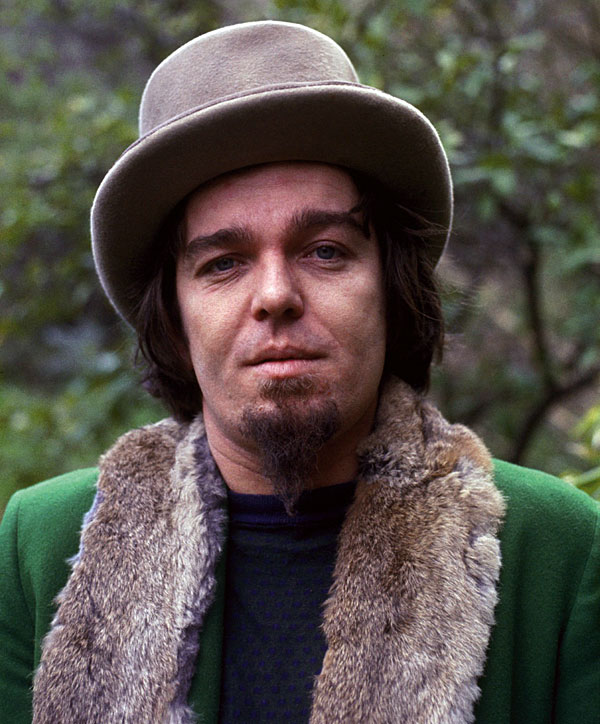 Horror Show
The bean-counters may well have been the first to be gob-smacked by Trout Mask Replica but, believe me, they were nowhere near the last. Here's Matt Groening, creator of The Simpsons: 'The first time I heard it, I thought it was the worst thing I'd ever heard. It was just a sloppy cacophony. Then I listened to it a couple more times and, about the third time, I realised they were doing it on purpose – they meant it to sound exactly this way. About the sixth or seventh time, it clicked in, and I thought it was the greatest album I'd ever heard'.
Andy Partridge of XTC backs him up. 'I put it on and just thought, "What the f*** is this? They're mucking about! They can't even play their instruments. They're all out of tune. The drummer can't drum in time. The singer's not even singing, he's just growling…". Eventually I had a road-to-Damascus experience. It just clicked'.
Not for the faint-hearted, nor the narrow-of-mind, Trout Mask Replica is just one of those albums that you either get, then grow evangelical over or… well, in the words of legendary rock critic Lester Bangs reviewing it for Rolling Stone on its release in July 1969, 'You can see straights run and hide, teeny boppers covering their ears, and hippies crawling away in horror as the sounds here are unleashed'.
In other words, it's one of a kind. A very strange kind. But, amazingly, the third offering from its author, Don Glen Vliet, aka Don Van Vliet, aka Captain Beefheart from Glendale, California, had recorded since his first LP with his Magic Band, Safe As Milk, a couple of years earlier for Buddah. It was great, a sort of psychedlicised Howlin' Wolf with Ry Cooder on guitar. Then came Strictly Personal, somewhat further out there, eventually released on Blue Thumb having been rejected by Buddah.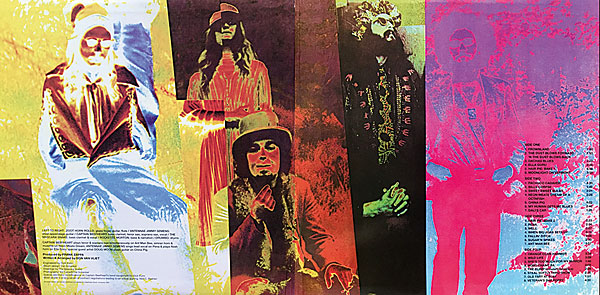 Emotional Abuse
Label-less and somewhat disillusioned, The Captain was offered the chance to record, no strings attached, for childhood pal Frank Zappa's label Straight and so Trout Mask came into being, gathering a fair amount of mythology from the get-go.
First came eight months of The Captain and his band holed up in a small house in Woodland Hills, LA. He claimed to have taught each band member every note to play on every track from scratch. There was talk of physical and emotional abuse, starvation, desperate shoplifting forays for food, cult-like mind games, breakdowns and the like. Many of the 'tunes' were created by The Captain sitting at a piano – an instrument which he couldn't play – and discovering stuff which John French (aka Drumbo) would transcribe into music for the others to learn and rehearse, 12 hours a day, every day.
Whatever the true facts behind all the tall tales, 20 instrumental tracks were laid down at Whitney Studios in Glendale in six hours, with Zappa at the controls. The Captain added his vocals afterwards, apparently hardly bothering to take note of the backing tracks. There are 28 tracks in all, some actually taped at the communal house, like ancient field recordings. 'The Blimp' was recorded down the phone to Zappa, the backing unknowingly provided by his own band, The Mothers Of Invention, who were rehearsing at the time. Zappa's take on the whole project went a little something like this: 'It seemed to me that if he was going to create a unique object, that the best thing for me to do was to keep my mouth shut as much as possible, and just let him do whatever he wanted to do whether I thought it was wrong or not'.
A run-down of the personnel involved should clue you in a smidgeon more on what to expect if you've never experienced Trout Mask. The Captain himself, blessed with a four-and-a-half octave range that could shatter microphones, uh, sang, recited – as in boho poetry – and squalled through saxophones and clarinets and horns like Ornette Coleman gone crazy. Drumbo (John French) played polyrhythms: to think of him as a mere drummer would be to do him a gross disservice. Antennae Jimmy Semens (aka Jeff Cotton) played 'steel appendage guitar'. Zoot Horn Rollo (aka Bill Hackleroad) did his thing on 'glass finger guitar'. Rockette Morton (known to his mum as Mark Boston) played bass. The Mascara Snake (Victor Hayden) provided bass clarinet and some vocals. Their combined talents have been likened to bones breaking through skin.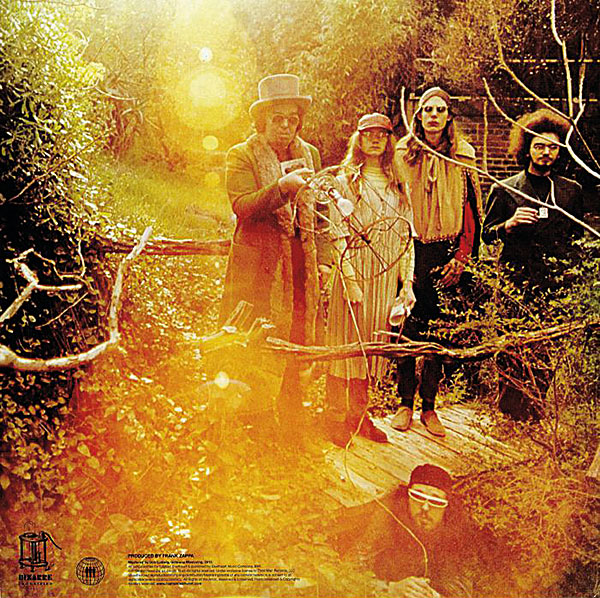 To get an even better idea, check out their photo on the back of the gatefold sleeve [above]. One tripped-out nightmare awaits. And while you're at it, check out the front. Literally a trout mask. Wow! As for the 'songs', they have titles such as 'The Dust Blows Forward 'N' The Dust Blows Back', 'Dachau Blues', 'Ella Guru', 'Neon Meate Dream Of A Octafish', 'China Pig', 'When Big Joan Sets Up', 'Ant Man Bee', 'Orange Claw Hammer', 'Old Fart At Play'...
At a push they could be considered to touch on primitive folk, delta blues, free jazz, nascent rock, field hollers, '50s R&B, beatnik poetry, action painting with words. As one critic put it: 'The multiple sonic elements coagulate into melody, like filaments spastically aligned by a magnet'. The best way I can describe how you find yourself in thrall to this album is that it works in the same way as Wonderland did on Alice – at first you're freaked out, then astonished and then you become acquainted with, and enchanted by, its alien logic. Although to be honest, Trout Mask Replica is one of those rare records that is probably more talked and written about than listened to.
Watch Your Step
Some other things that people have said include: 'Playing it – or rather, attempting to – is a bit like being in one of those cartoons in which the principal characters cagily open a door, only to find all hell breaking loose behind it, whereupon they slam it shut again,' [John Harris, who didn't get it]. 'The roots of music deconstructed and flung back at you like an action painting… like Finnegans Wake or Ulysses', [Gary Lucas]. 'It was anti-music in the most interesting and insane way – all the bum notes I was being told off for by the teachers were finally being released. That was my confirmation. From then on, there was room for everything,' [John Lydon aka Johnny Rotten]. 'Like a ball of rusty barbed wire, a piece of the Somme, lifted up and put in an art gallery. You're running around stairs and gangways and gantries, things are swinging across, and you've got to grab them to get to the next level. It's like being trapped in a mad, giant watch,' [Andy Partridge]. 'If there has been anything in the history of popular music which could be described as a work of art in a way that people who are involved in other areas of art would understand, then Trout Mask is probably that work,' [the late John Peel].
So there you are. There's no need to take my word for it. Go listen. Leave the lights on. It is David Lynch's favourite LP. Trout Mask Replica still sounds like a tomorrow that never arrived.
Re-Release Verdict
Out of the LP catalogue for almost a decade, this double-LP reissue from Third Man Records, pressed on 180g vinyl at the company's Detroit plant, was cut by Chris Bellman working with Bob Ludwig at Bernie Grundman Mastering, Hollywood. The pristine tapes for the 28 tracks, dating back to October 1969 (when the first Straight label version was released in the US), were provided by the Zappa Family Trust. Original artwork of course, and gatefold presentation. HFN