Bow Wow Wow: See Jungle!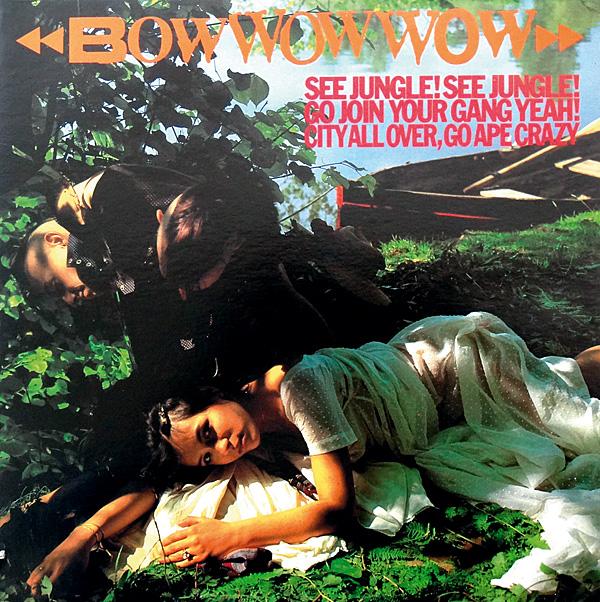 Cobbled together by Malcolm McLaren to bring the 'Burundi beat' to the masses, this New Wave group made a brief but memorable impression on Steve Sutherland
Anyone remember SFX? Anyone? No? Nobody? Not to worry. It didn't live that long. SFX was a music magazine launched in November 1981, and which died on the vine in the Summer of '82. It was edited by ex-NME writer Max Bell and the twist was that all the content was on a cassette tape, not printed on paper. Billed as 'The only music magazine on C-60', there were about 19 issues in all, sold in the shops mounted on cardboard.
Malcolm In The Middle
The reason I'm recollecting all this is that I contributed a couple of pieces to the first edition. One was an interview with Madness following a particularly raucous gig in Newcastle and which, if memory serves, was mostly about their concerns regarding their skinhead following. The other piece was way weirder – in fact, probably the weirdest story I ever pursued. I was sent to somewhere in North London – I forget exactly where – to interview Annabella Lwin's mum.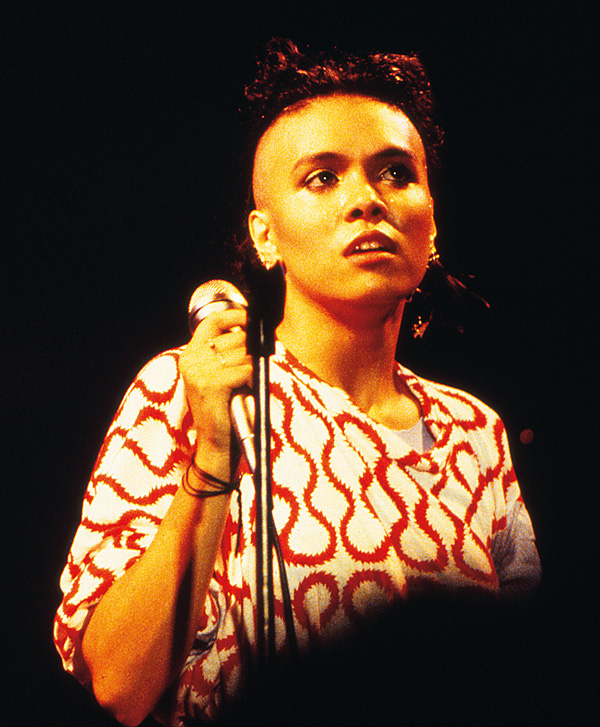 Annabella Lwin, if you recall, was the singer in Bow Wow Wow, a band created by impresario Malcolm McLaren once he'd had enough of The Sex Pistols (or vice versa, depending on who you believed).
BWW were a typical bit of McLaren business. The band was essentially filched from Adam Ant (aka Stuart Goddard), who had approached McLaren after Dirk Wears White Socks, Adam And The Ants' debut album, hadn't set the charts alight as the singer had expected. Looking for a novel gimmick, a plan was hatched to hitch the band's wagon to a Burundi beat, after McLaren made them listen to a mix tape full of musical 'inspirations'. The only thing they were good at aping was a tune called 'Burundi Black', a remixed track by British pop musician Mike Stephenson, which grafted keyboards and guitars onto an east African recording from 1967 by 25 drummers in a commune called Bukirasazi. McLaren was mildly impressed. Then he characteristically instigated a coup, getting shot of Adam but convincing the other Ants to stay.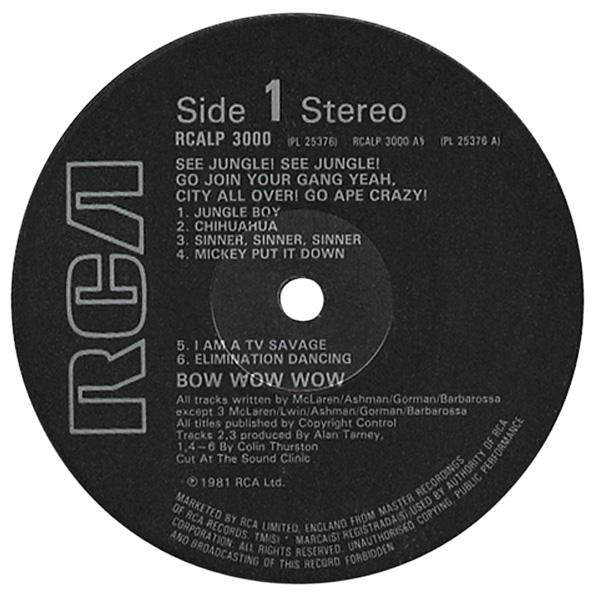 Reputations at stake, a race ensued to see who could get the Burundi beat out to the public first. Adam assembled a new batch of Ants while McLaren auditioned new singers to create Bow Wow Wow. The story goes he came across Lwin, a 13-year-old Anglo-Burmese schoolgirl, singing in a laundromat – a movie-esque scenario which may or may not be true.
McLaren took her under his wing, dressed the band in his then-girlfriend Vivienne Westwood's latest clothing line and proceeded on his merry way to do his damnedest to upset everybody. Bow Wow Wow were signed to EMI and released C·30 C·60 C·90 Go!, a number written by McLaren encouraging youngsters to record songs from the radio onto cassette, in effect promoting music piracy.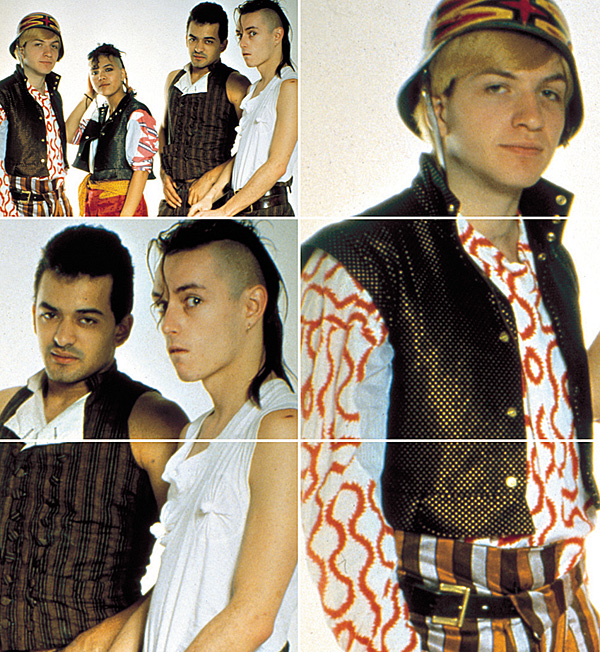 Drawing A Blank
While the industry was putting out self-pitying ads claiming 'Home Taping Is Killing Music', C·30 C·60 C·90 Go! was released on cassette – the world's first 'cassingle' – with a blank B side as further invitation to break the law. As one band member recalls: 'We went over to EMI and trashed the place. I think we threw Cliff Richard [gold] records out the window. Malcolm was trying to create a stunt like the Pistols. It completely backfired. They didn't promote the single. And Adam comes along with his image, his better-sounding production, and his more innocuous lyrical subject, goes on Top of The Pops, and everyone goes nuts'.
An eight-track mini album called My Cassette Pet was released to some acclaim, then Bow Wow Wow and EMI parted company and McLaren signed his project to RCA where, in October 1981, they released See Jungle! See Jungle! Go Join Your Gang Yeah! City All Over! Go Ape Crazy!. And this album was far better musically, considering the shenanigans surrounding it, than it really had any right to be.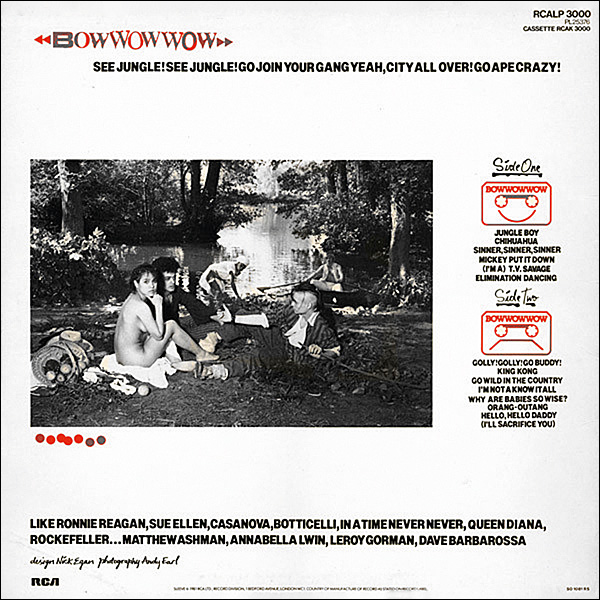 Culture Shock
The lead single, 'Go Wild In The Country', was a well-deserved hit, taking its lyrical content from what McLaren declared his 'Nostalgia of Mud' phase, in which he decided 'to show in clothes and music that, in the post-industrial age, the roots of our culture lie in primitive societies'. The words rail against city life and suggest we all go 'wild in the country/where snakes in the grass are absolutely free'. If you were feeling generous, you might consider this a prophetic stance considering the global warming crisis we've created now.
'Jungle Boy', '(I'm A) TV Savage', 'Orang-Utang,' 'I'm Not A Know It All' and 'Chihuahua' et al are nearly as splendid, each with an anti-consumerist message which, with Lwin at the fore, made Bow Wow Wow vaguely reminiscent of Poly Styrene's splendid X-Ray Spex.
The music, though, was destined to play second fiddle to McLaren's pretty tasteless marketing malarkey, most of which revolved around desperately trying to generate headlines by profiling Lwin as a sex object. Having her sing songs like 'Sexy Eiffel Tower' and 'Aphrodisiac' was a gross move even for a man who might be considered partly responsible for the fate of Sid Vicious. And for some See Jungle!...'s cover was the last straw. The original shot, by photographer Andy Earl, depicted the band recreating Édouard Manet's Dejeuner Sur L'Herbe. Lwin was nude with her side turned toward the camera and arm and leg positioned to disguise explicit content.
On The Hunt
The ensuing controversy got McLaren what he wanted – headlines – and it was even said that Lwin's mum asked Scotland Yard to look into the whole mucky business.
It was around this time that I played my Sherlock Holmes bit. Lwin had suddenly and mysteriously 'gone missing' and there were whisperings that she'd run off/been kidnapped/gone nuts/been booted out by the band, etc. It was my job, as I understood it, to discover 'the truth' and maybe even track her down – a task in which I failed miserably. I can't say that Annabella's mum – lovely lady as she was – appeared in the least bit concerned about her daughter's welfare and didn't reveal a single clue about her whereabouts. My suspicion was that it was all just another publicity-seeking wind-up and, if I recall correctly, by the time my taped interview with Mrs Lwin was out on the shelves, Lwin Jr had miraculously reappeared.
When she was eventually 'sacked' from the band, she found out by reading about it in the NME. Bow Wow Wow then ended when McLaren simply lost interest. 'I decided to use people, just the way a sculptor uses clay', he said.
Re-Release Verdict
Originally issued on the vinyl format in October 1981 [RCA RCALP 3000], and followed in 1990 by vinyl/CD/cassette reissues from the New Wave-focused Great Expectations label, Bow Wow Wow's 13-track See Jungle! See Jungle!... album is now available on 180g vinyl (with green/yellow marbling) from Music On Vinyl [MOVLP2973]. Featuring the original (and controversial sleeve art), this release is limited to 2000 individually numbered copies. HFN