Big Star: #1 Record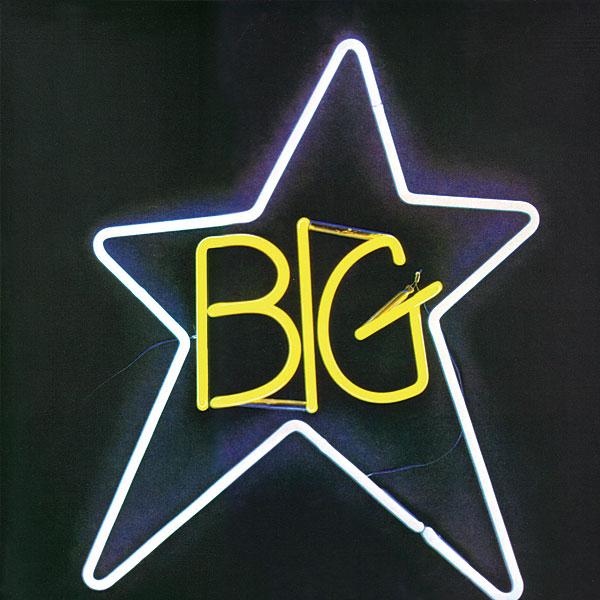 This debut record didn't launch the band to stardom, but remains much-loved by fans and the musicians it influenced. Steve Sutherland hears the 180g reissue
A funny thing happens when you get to a certain age and you've had a bit of a past life; people start writing about you. You crop up in their memoirs or they mention your name in interviews and reminiscences. As a rule these things are best avoided, especially if you're thin-skinned about personal criticism, although I can mostly handle the contrary opinions and character assassinations, writing them off as differences of perspective or sour grapes.
Not Me, Guv
I mean, I've been called some terrible things. Singer Jaz Coleman of Killing Joke once said I was Thatcherite... As if. One author reckons I once crossed a picket line. Never happened. And one wag even claimed I was out of control on cocaine... like I've ever been that nuts or that rich!
Anyway, every now and then a factual inaccuracy does actually kind of get my goat. This one, for example, courtesy of Norman Blake, co-founder of Scottish band Teenage Fanclub. He was talking to Vice in 2016 about the albums he considered to be his band's best. He'd gotten to the Thirteen LP and was asked if it was, in fact, a tribute to the band Big Star. 'We were definitely listening to Big Star and we even got to meet and work with Alex Chilton', was his reply. 'You can definitely hear Big Star's influence in that music, along with a ton of other things at the time too. I remember we did an interview for Melody Maker with a guy called Steve Sutherland, who ended up being the editor. He asked who we'd been listening to, and we said Big Star. And then he said, "I don't know who that is". He didn't know Chilton or the Box Tops either.'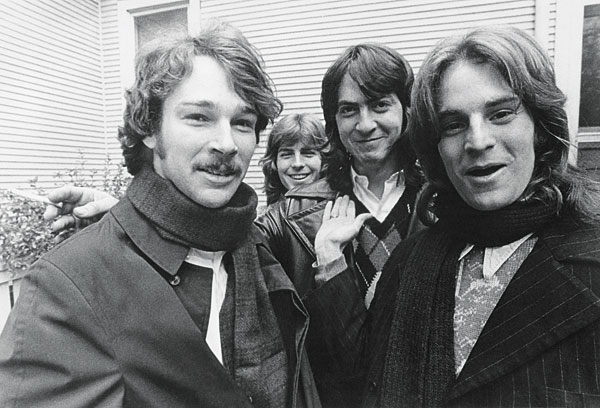 Forgive me if I take this opportunity to put the record straight. Firstly, I never edited Melody Maker. I edited NME. Secondly, I bought the fabulous Box Tops single 'The Letter' when it first came out in 1967, and thanks to magazines like Zig Zag was fully aware of Big Star when their very-hard-to-find first LP dropped in 1972.
I can only think that Mr Blake's misremembering stems from the fact that when Teenage Fanclub released Bandwagonesque on Creation in 1991, my review at the time took it to task for being the wan Big Star rip-off it so obviously was. I've softened my opinion since and appreciate it for being a sincere homage. I guess I forgive Mr Blake for his silly attempt to undermine my reputation too. I mean, I've never needed any help from him or anyone else on that score! Now, let's get on to the real thing...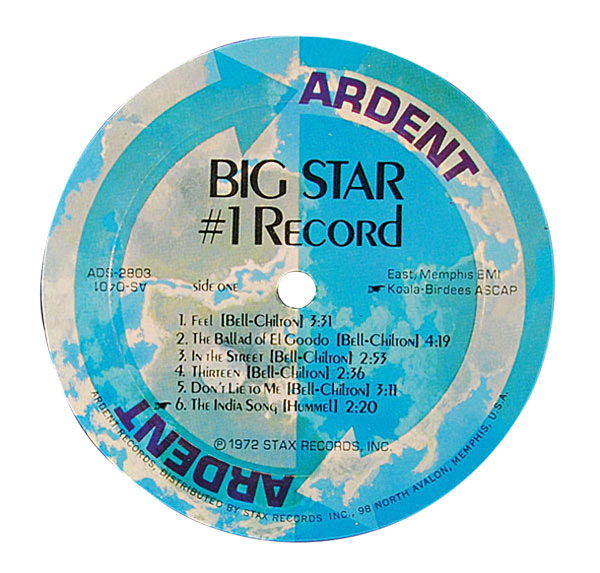 Thinking Outside The Box
Big Star – if ever there was a band to satisfy the fan-dad notion of musical credibility, it's Big Star. (Fan-dads are fan-boys who never grew up, by the way. Y'know, readers of the big monthly classic rock magazines.) The narrative they treasure goes something like this: Alex Chilton is a teenage top-tenner in the USA in the late '60s singing with The Box Tops. He gets fed up with being a pop idol and decides to do something more real and from the heart. So, he returns to Memphis where he hooks up with Chris Bell, another guy with dreams of creating something musically meaningful. The pair decide to become an American version of Lennon and McCartney.
Artistically, they pull it off, but commercially they don't. They are the perennial underdogs, the magnificent shouldabeens. Fan-dads love nothing better than a brilliant failure, something they can claim as their own, a special secret, fodder to feed the sort of one-upmanship that says, 'I'm in the know, you're not'.
Big Star – the story peddled by the fan-dads is that the name was forged in optimism and slowly curdled into sarcasm, a direct reflection of the world-at-large cruelly (but oh-so deliciously) ignoring the band's recorded output. There were only three albums – 1972's #1 Record, Radio City (1974) and Third/Sister Lovers (1978) – but everything pretty much fell apart after the first release, as we shall see.
Dreamy Groovers
The album was recorded for Ardent at the label's own Memphis studios and what came out in April 1972 was a dream of a debut, lionised by the press who said glowing things like every track could be a hit single, etc. Unfortunately, the reviews didn't turn into sales, largely because Stax, Ardent's distributor, was in the process of going bust at the time; the album scarcely made it into the shops, disappointingly selling well south of 10,000 copies.
What those who couldn't get it missed was a thing of true beauty, a mix of fierce riff-driven angry rockers ('Feel', 'Don't Lie To Me'), triumphant dreamy groovers ('When My Baby's Beside Me', 'In The Street'), and tremulous, tender ballads (the hymn-like 'Byrdsy Ballad Of El Goodo', 'Give Me Another Chance'). These are ragged anthems wounded in love and the best of the bunch, 'Thirteen', is a nervously defiant acoustic teen classic: 'Won't you tell your dad get off my back/Tell him what we said 'bout "Paint It Black"'. Genius!
Four Become Three
The playing throughout is exuberant and exemplary, the harmonising heavenly. It's surely everything Chilton and Bell set out to do but when the art didn't translate into ackers, personal tensions tore them apart. There were drug-fuelled fist fights and some pretty nasty trashing of each other's instruments before Bell quit, leaving Chilton to carry on with bassist Andy Hummel and drummer Jody Steven.
This trio recorded the equally fabulous and equally doomed Radio City and by the time sessions for the terrifyingly fragile Third/Sister Lovers came around, Hummel had also quit the group. These last two LPs are worthy of their own articles so we'll stick with the debut for now.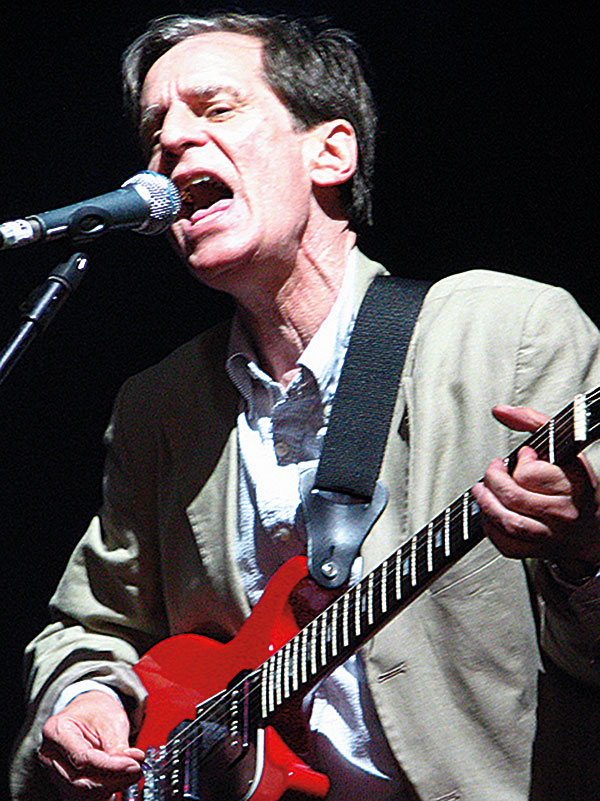 And here it is, Big Star's #1 Record all spruced up on heavyweight 180g vinyl. And, as a fan-dad myself, I'm troubled as to what to think about that. On one shoulder there's a mini Morrissey who, to slightly misquote him, is whispering 'We hate it when our bands become successful'.
But on the other shoulder there's a tiny Henry Rollins railing against the elitist idea of rare and obscure records, cheering on Big Star's belated access to a wider audience. And as I find myself writing this piece, I guess I'm siding with him.
You're very welcome.
Re-Release Verdict
Recorded at Ardent Studios and released in 1972, Big Star's #1 Record arguably ranks as one of the most influential debut albums of all time, and is now available on a 180g vinyl reissue from Ardent Records/Craft Recordings [CR00211], based on a new 2019 analogue master by Jeff Powell. The UK/Europe release is on black vinyl, but collectors might want to track down the metallic gold/smoked purple Record Store Day [RSD28] limited edition. HFN