The Beatles: Revolver (180g)
Featuring sitar, violins, backwards recordings and some sage words from Peter Fonda, this 1966 album found the Fab Four firing on all cylinders, says Steve Sutherland
I coulda been a contender, but Revolver did me in. There I was, nine-and-a-half years old, living the high life – well, as high as life could get for a small boy in Salisbury, Wiltshire – and in a band called The Little Beatles. I was Ringo, my friend Keith McArdle was John, Kirsteen, his sister, was George, and Robert 'Bo' Parr was Paul. We wore home-made Beatles suits and Beatles wigs and mimed behind toy instruments to Beatles hits.
Sleeper Hit
We were 'managed' by the McArdles' parents, who hired us out to entertain at local functions and presumably trousered the earnings. We 'played' the Town Hall at the Mayor's dinner dance. We 'performed' on stage between a Saturday morning double-bill of Flash Gordon movies at the ABC cinema. We were interviewed and photographed by the press, and asked – somewhat oddly – who our favourite music group was.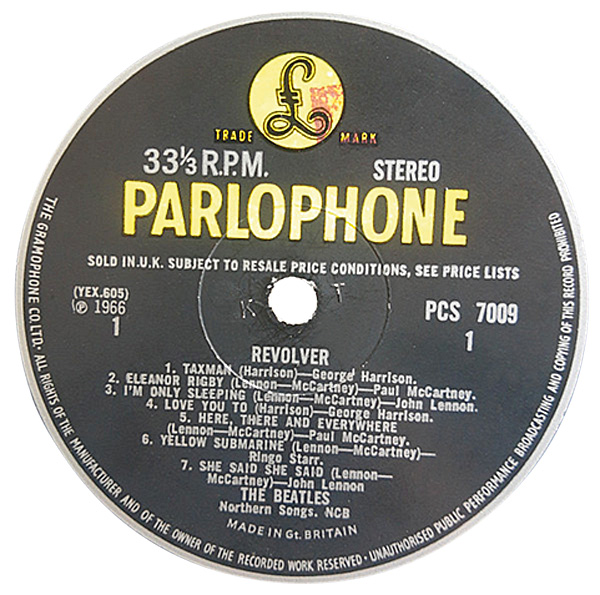 The Little Beatles' repertoire was upbeat and swinging, including 'A Hard Day's Night', 'She Loves You', 'Help!' and 'Twist And Shout...'. And then came that fateful day in the summer of 1966 when we gathered after school to play the new Beatles LP with a view to refreshing our set and being right up-to-date for the Freemasons' something or other that was forthcoming.
Then it began. 'Taxman'. Uh, nope. Don't understand it. Sounds a bit, well... angry. Can't do that. 'Eleanor Rigby'. Nope. All those violins. It sounds like the stuff your gran listens too. Then… 'I'm Only Sleeping'. Wow! I can still remember being partly confused but mostly thrilled by this song. I'd never heard anything remotely like it before. The sheer arrogance of telling someone to sod off and leave you alone.
At the time, of course, I thought this John Lennon composition really was about only sleeping. But part of me knew there was definitely something else going on. Something that your parents wouldn't understand or, if they did, they would disapprove. I was seduced almost against my will, intrigued by the bold mystery of it all.
I had no idea that the Fabs were no longer interested in being fab and that all they really wanted to do was be Bob Dylan. All I knew was, wherever they were going, every fibre of me wanted to follow. My bandmates, however, were devastated. You couldn't bounce around and mime to Revolver, and we never played another 'gig'. The Beatles' seventh album destroyed us.
Rich Pickings
For many Revolver has been enshrined as one of the best, if not the best, albums of all time. And believe me, I'm not here to argue. Yet this is the point where The Beatles, as a cool-but-goofy, public-facing moptopped united entity, began to reveal more complex characteristics and artistically come apart at the seams. Let's start with George Harrison and 'Taxman'. For such an avowed wishy-washy hippie, George often let slip his inner champagne socialist breadhead and one can only surmise that, had he still been around today, he'd have backed Kwarteng's tax cuts for the rich to the hilt. The best bit of the song is the snarky 'Mr Wiiiilssson… Mr Heeeatttth', which sounds like it could have been Lennon (and I'm sure someone will tell me if I'm wrong).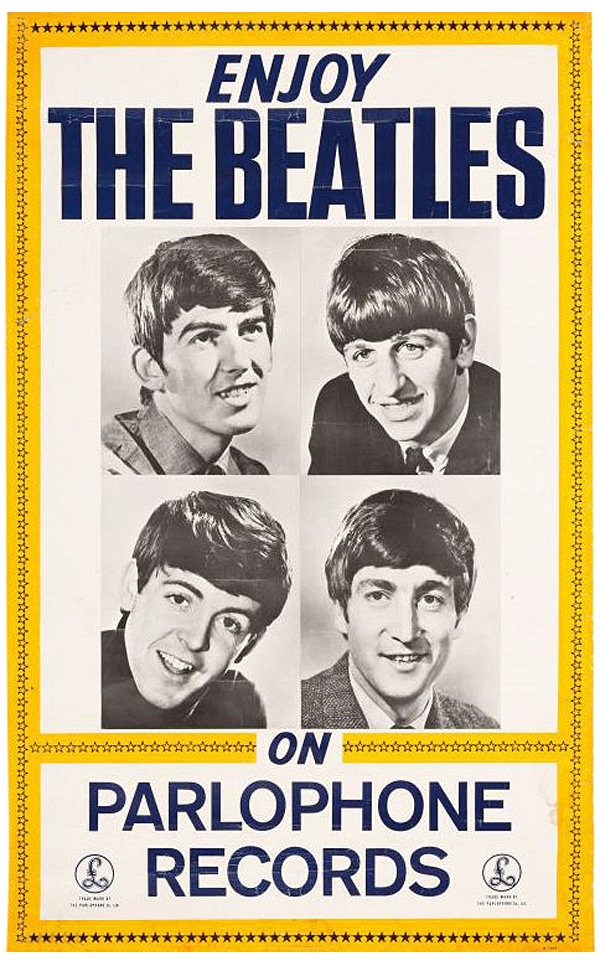 As for Harrison's 'Love You To', the less said the better. Just because it's soaked in sitar – a gimmick for careerist pop stars hoping to look groovy – doesn't make it anything but blithering nonsense. 'I Want To Tell You', on the other hand, is decent, although a nifty Lennon rip-off.
We don't have to dwell too long on dear old Ringo. 'Yellow Submarine' was gifted to him the way Lennon and McCartney always gave him one novelty number per album. Again, I vividly recall one Saturday tea-time Juke Box Jury-ish TV show back in '66 when some fool declared it the best single The Beatles had ever released. I knew even then that was an idiotic lie.
A Sprinkle Of Psychedelia
So, to the treasure. As I've already said, I can live without 'Eleanor Rigby', put off back in the day by all those heralding McCartney as the new Bach. The chipper 'Good Day Sunshine' has got that psychedelic dusting across a music hall throwback that came to fruition on 'Sgt. Pepper'; 'Here There And Everywhere' is the sort of romcom love song our Paul could knock out in his sleep; while it transpires that the stonking, brassy 'Got To Get You Into My Life', so beautifully reinvented by Earth Wind & Fire, was about Macca's new fondness for wacky-baccy.
It's tempting, considering his sprightly longevity, to heap plaudits on McCartney but there can surely be no denying that the reason Revolver is so revered comes down to the Lennon songs. I've already praised the brilliance of 'I'm Only Sleeping', and 'Dr Robert' is just fantastic, a naughty paean to Dr Robert Freymann, a New York quack known for dispensing vitamin B12 shots laced with amphetamines to wealthy clientele. 'And Your Bird Can Sing' is so brimful of bile that even today it beckons varied interpretation, and 'Tomorrow Never Knows' is rightly held aloft as a pioneering piece replete with tape loops, backwards recordings, mass overdubs and some sinister stuff that was nicked from the Tibetan Book Of The Dead.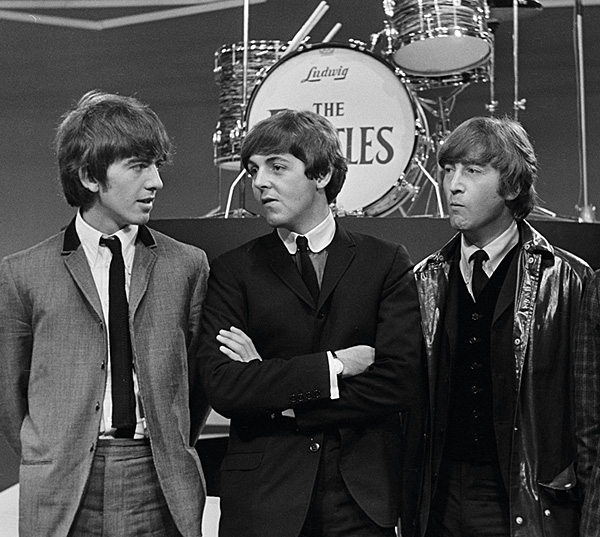 Take Your Best Shot
But the crowning glory – and surely one of the most amazing songs ever recorded – is 'She Said, She Said', a mélange of Lennon's troubled childhood, grief over the loss of his mum, and an LSD trip encounter in the Hollywood Hills with Easy Rider actor Peter Fonda who banged on and on about how he'd accidentally shot himself as a child and briefly died, hence 'I know what it's like to be dead'. The lines 'No, no, no you're wrong… when I was a boy', and 'You're making me feel like I've never been born', have never lyrically been bettered by anyone and Lennon only matched it on one other occasion – the equally acid-soaked 'Strawberry Fields Forever'.
In conclusion, I'd like to say that I'm not one of those people who harbours regrets – but I do wish The Little Beatles had gotten the chance to go on stage one last time, preferably at one of the Lord Mayor's very posh do's, and mime to 'Dr Robert'. ]
Re-Release Verdict
One of a number of new Special Edition releases for Revolver (alongside multi-disc CD and expanded vinyl box sets), this 180g single LP [Apple 4559969] features new stereo mixes of the album's 14 tracks. Machine learning and Artificial Intelligence 'demixing' tech, developed by Get Back producer Peter Jackson's WingNut Films, was used by producer Giles Martin (son of George) and engineer Sam Okell to isolate audio from the original four-track master tapes. HFN