Avtech Awards 2017/2018
Welcome to the AVTech Awards for 2017/18. Here, the UK's premium AV magazine brands – Hi-Fi Choice, Home Cinema Choice and Hi-Fi News & Record Review – come together to celebrate the very best music and movie hardware you can buy.
Every month we test and review more hi-fi, TV and home theatre equipment than any other organisation in the UK, and our annual Awards are informed by this pool of experience. Winning products range from headphones and portable music players to flagship floorstanding loudspeakers; from 4K TVs and projectors to Ultra HD Blu-ray players and AV receivers; from USB DACs and headphone amps to turntables, integrated and pre/power amplifiers and every black box and cable in between.
So whether you're a two-channel music fan or home cinema enthusiast, or someone seeking the best of both worlds, let the AVTech Awards be your guide...
---
Best Floorstanding Loudspeaker
Bowers & Wilkins 702 S2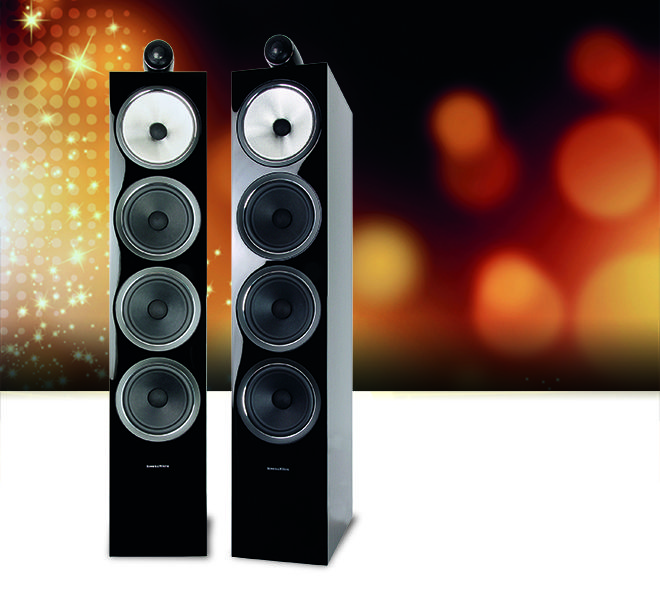 Those that desire the majesty of B&W's 800 Series sound but don't have the necessary budget should give serious consideration to the 702 S2. Gloriously styled, the 'tweeter-on-top' design has a sound that's every bit as imperious as its looks. Fast and punchy and capable of revealing a surprising amount of midband detail, treble has a well-lit quality to it, while the low-frequency drivers shift large amounts of air without ever sounding bottom-heavy. The result is a powerful, tight and detailed floorstander with a spacious soundstage that offers a tantalising taste of the 800 Series.
Product Details
Price: £3,299 (pair)
Type: Three-way floorstanding loudspeaker
Weight: 29.5kg
Dimensions (WxHxD): 200 x 994 x 337mm
Distributor: B&W Group
Review: Hi-Fi News December
---
Best Standmount Loudspeaker
Dynaudio Contour 20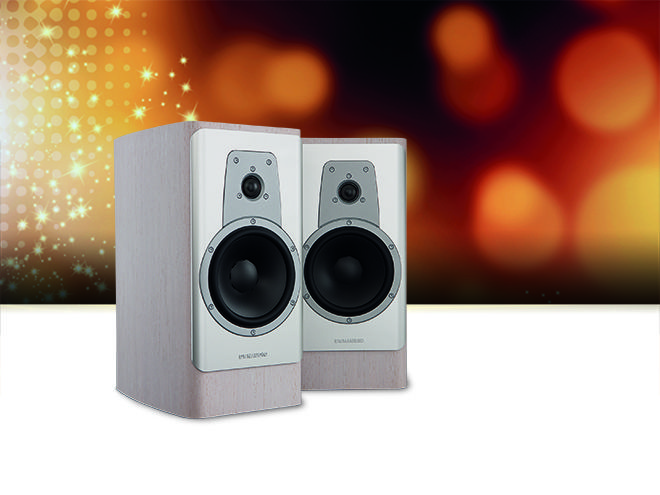 The first thing to impress about the Contour 20 is the effortless way that this standmount loudspeaker is able to fill larger spaces with real bass authority, ensuring that it sounds far larger than it actually is. The bass is agile, articulate and tuneful yet has the solidity and impetus to recreate the scale and reverberant characteristics of any venue. It has a beautifully natural portrayal of tone and texture and a sense of balance and body that gives artists and instruments a real feeling of solidity in three dimensions and a consistent performance that's very easy to love.
Product Details
Price: £3,750 (pair)
Type: Two-way standmount loudspeaker
Weight: 15.5kg
Dimensions (WxHxD): 215 x 440 x 396mm
Distributor: Dynaudio UK
Review: Hi-Fi News November & Hi-Fi Choice 421
---
Best Hi-Fi Storage/Network Player
Melco N1ZS20/2
A fascinating alternative to a conventional network player, the N1ZS20/2 music source hosts a pair of 1TB SSDs for storage, backup and playback to a USB-connected DAC or networked streamer. It brings out the best in DACs at a range of prices, and is especially impressive when used with modest digital converters. Playing a wide variety of music, the main impression is of clarity and focus, allowing the detail of instrumental timbres in particular to be enjoyed. It simply seems to enable the DAC to give more of itself, to provide a performance that sounds tighter and more of a piece. It's a trick that it pulls off time after time, regardless of file format or quality of recording.
Product Details
Price: £7,700
Type: Networked-enabled media storage device
Weight: 8.4kg
Dimensions (WxHxD): 350 x 75 x 370mm
Distributor: Kog Audio
Review: Hi-Fi News June
---
Best Hi-Fi Disc Player
T+A MP3100 HV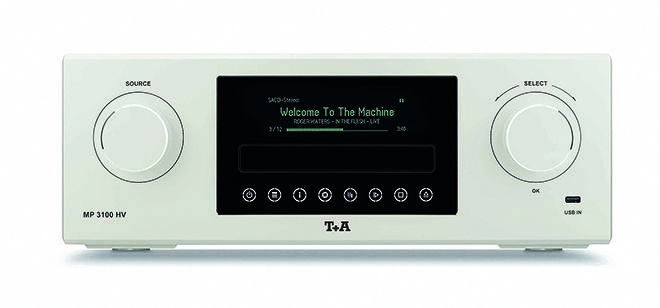 The ultimate do-it-all disc player, the MP 3100 HV boasts a new SACD/CD mechanism, alongside an improved streaming section offering compatibility with Tidal, Qobuz and Deezer. This isn't a player that ever sounds soft or over lush, instead clearly demonstrating the T+A house sound, which is to say big, rich, wonderfully full and involving, yet just a shade sweet. Never slow and displaying huge amounts of detail, this is a player as mature and confident as it is generously equipped.
Product Details
Price: £12,690
Type: Network-enabled outboard DAC/SACD player
Weight: 26kg
Dimensions (WxHxD): 460 x 170 x 460mm
Distributor: Kog Audio
Review: Hi-Fi News September
---
Best High-End Integrated Amplifier
Marantz PM-10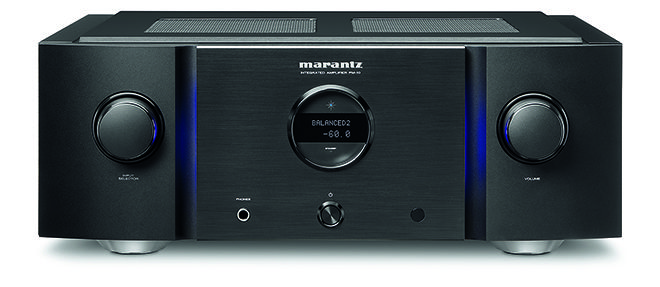 The PM-10 offers an exceptionally high standard of performance in a luxurious, user-friendly package. Its massive power and clean, clear sound allies with a generous warmth to make music sound completely captivating. It carries its serious clout lightly and uses it deftly. Music flows from the speakers, the power here being employed as much in delivering the speed, rhythmic acuity and 'microdynamic openness' of the music as effectively as shaking your sofa.
Product Details
Price: £6,999
Type: Integrated amplifier
Weight: 21.5kg
Dimensions (WxHxD): 440 x 168 x 453mm
Distributor: D&M Audiovisual
Review: Hi-Fi News August
---
Best Digital Source
OPPO UDP-205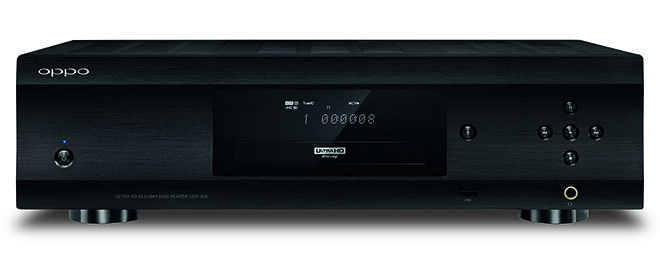 The most ambitious Blu-ray player yet, and even that rather undersells the UDP-205. Aside from UHD and regular Blu-ray support, it'll spin DVD-Audio, SACD and CD, plus it can operate as a high-quality network streamer that's compatible with all key file formats and has a USB input with support for 768kHz PCM and DSD512 files. Sonically, this is an astonishingly articulate player with a crystalline quality that brings detail to the fore. CDs sound invigorating, 24-bit content sweet and DSD nothing short of sensational.
Product Details
Price: £1,400
Type: Universal disc player
Weight: 10kg
Dimensions (WxHxD): 430 x 123 x 311mm
Distributor: OPPO Digital UK
Review: Hi-Fi News July & Hi-Fi Choice 426
---
Best High-End Floorstanding Loudspeaker
Q Acoustics Concept 500
Taking technologies and design features originally developed for its entry-level Concept models, this flagship takes things further and applies Dual Gelcore cabinet construction and partners a 28mm soft-dome tweeter with a pair of 165mm mid/bass drivers. The result is a floorstander that sounds like six beautifully integrated drivers suspended in free space. Well-recorded material sounds startlingly immediate, generating a solid, three-dimensional soundstage populated with instruments that are remarkably tangible. Frankly, the Concept 500 redefines expectations at the price.
Product Details
Price: £4,000 (pair)
Type: Two-way floorstanding loudspeaker
Weight: 42kg
Dimensions (WxHxD): 400 x 1,150 x 350mm
Distributor: Armour Home Electronics
Review: Hi-Fi News July & Hi-Fi Choice 426
---
Best High-End Pre/Power Amplifier
Mola-Mola Makua/Kaluga No536

Redefining what is possible from analogue Class D amplification, the Makua/Kaluga combo is open, detailed, balanced, even and largely devoid of character – in a good way. There are huge swathes of power available, which are summoned up with amazing speed, yet there's never any sense of strain. It makes playing the most demanding recordings look easy, with nothing added or taken away. The result is a wonderfully clear, open, smooth and powerful sound that has to be heard to be believed.
Product Details
Price: £7,499/£9,998
Type: Preamplifier/monoblock power amplifier
Weight: 11kg/7kg (each)
Dimensions (WxHxD): 420 x 110 x 345mm/200 x 110 x 335mm
Distributor: Sound Design Distribution
Review: Hi-Fi News August & Hi-Fi Choice 427
---
Best Stereo Integrated Amplifier
Simaudio Moon Neo 240i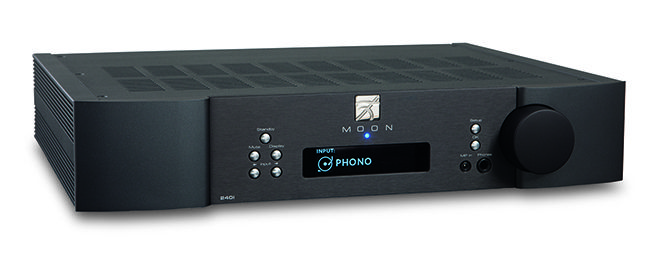 An integrated amplifier with on-board DAC and a decent phono stage, the 240i takes you straight to the lilting beauty of the music, leaving you relaxed and satisfied at the end of listening. It's this ability, time and again, whatever the format or genre, that pulls you in and makes you want more. It has an appealing knack for making whatever you play sound both natural and inherently believable – a rare quality at any price.
Product Details
Price: £1,990
Type: Integrated amplifier
Weight: 11kg
Dimensions (WxHxD): 429 x 89 x 366mm
Distributor: Renaissance Audio
Review: Hi-Fi Choice 430
---
Best USB DAC
Chord Electronics Hugo 2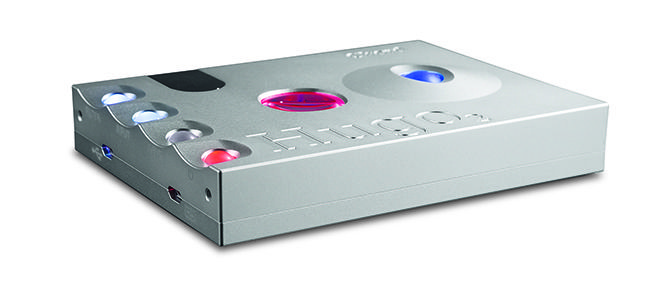 The original Hugo delighted listeners in the way that it played music in an organic and uncontrived way. The Hugo 2 builds on this promise, proving even better at delivering instruments and voices in stunning detail, its music bristling with boppy rhythms set behind layers and layers of superbly textured sound. With lesser-quality recordings it scythes through mushy and grey mixes to deliver an impressive sense of flow partnered by excellent tonal colours. Crucially, the Hugo 2 immerses the listener in the musical event, making it the best hi-fi digital converter at or near the price.
Product Details
Price: £1,800
Type: DAC/headphone amplifier
Weight: 450g
Dimensions (WxHxD): 100 x 21 x 130mm
Distributor: Chord Electronics Ltd
Review: Hi-Fi Choice 428
---
Best Value Turntable
Pro-Ject Essential III A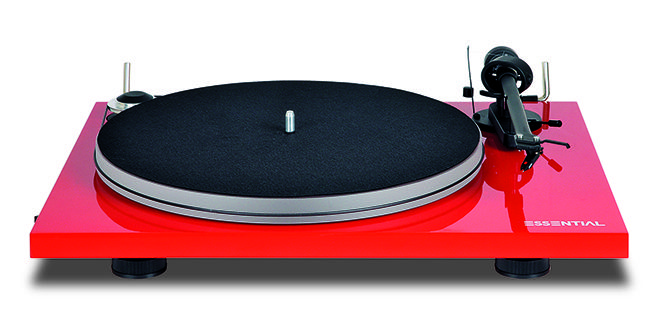 Arguably the most tightly contested awards category since vinyl's resurgence, the Essential III A takes the spoils thanks to its smart combination of Ortofon OM10 cartridge, Acryl-IT E platter and 8.6in tonearm. The result is a turntable that may lack the midrange warmth some associate with vinyl, but only because it is supremely accurate. Tonality is excellent and vocals are beautifully defined, firmly in the centre of the soundstage. There is also a sense of space around the musicians that lends its performance an effortlessness that is all too often absent from rivals at this price point.
Product Details
Price: £279
Type: Belt-drive turntable
Weight: 5kg
Dimensions (WxHxD): 420 x 112 x 330mm
Distributor: Henley Audio
Review: Hi-Fi News January & Hi-Fi Choice 420
---
Best Turntable
Technics SL-1200/1210GR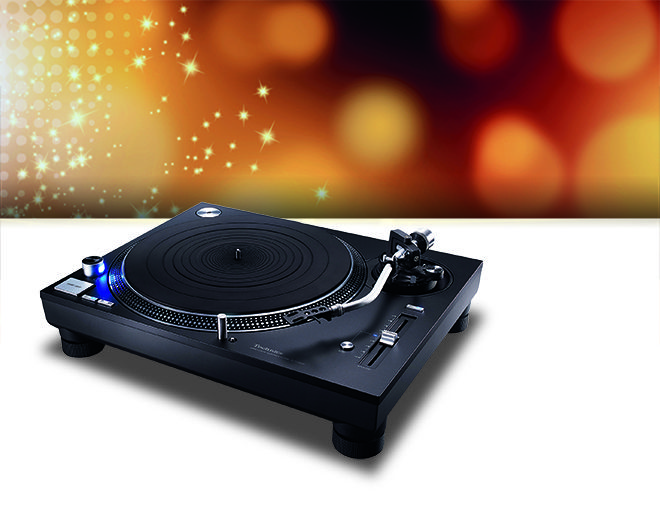 Costing less than half the price of the flagship SL-1200G, it's not immediately obvious where the savings have been made here. The loss of a rotor in the motor assembly, for example, incurs little if any detriment to the deck's superb pitch stability as the GR produces an unwavering presentation. Everything starts and stops with precision, promoting a potent sense of rhythm that draws you into the music. All this, allied to an unerring sense of proportion and scale that is completely unfazed by whatever it's asked to play. This is a top-notch LP spinner offering bags of finesse at an achievable price.
Product Details
Price: £1,299
Type: Direct-drive turntable
Weight: 11.5kg
Dimensions (WxHxD): 453 x 173 x 372mm
Distributor: Panasonic UK
Review: Hi-Fi News November & Hi-Fi Choice 426
---
Best Phono Stage
Arcam rPhono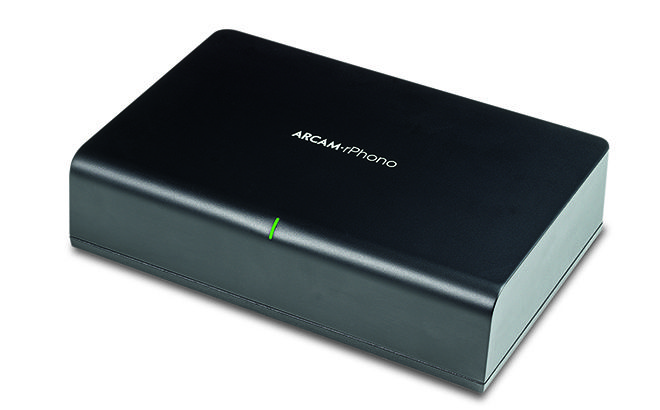 Sporting both moving-coil and moving-magnet cartridge inputs, with adjustable input impedance (from 50-550ohm on MC) and adjustable input capacitance (on MM), this is a highly versatile phono stage at an attractive price. Its sound is clean, crisp and tonally smooth with a good smattering of detail and very low noise. Musically the rPhono has been carefully voiced to give a balanced and natural sound that doesn't interfere with whatever LPs it's tasked to play. With build and finish to match its other popular rSeries components, what's not to like?
Product Details
Price: £400
Type: MM/MC phono stage
Weight: 1.1kg
Dimensions (WxHxD): 194 x 44 x 124mm
Distributor: Arcam UK
Review: Hi-Fi News July & Hi-Fi Choice 423
---
Best Hi-Fi One-Box Solution
Naim Uniti Nova
Moving the performance on a notch from its SuperUniti network player/amplifier, the Uniti Nova brings its facilities bang up to date, leaving scope for future development thanks to the spare processing capacity on board. It sounds powerful, detailed and effortless across a wide range of music, and can play at high levels into large loudspeakers in a very big room without approaching its limits. But that's not all – it has clarity and vibrancy that ensures music has pace and punch allied to excellent definition.
Product Details
Price: £4,100
Type: Integrated streamer/DAC/amplifier
Weight: 13kg
Dimensions (WxHxD): 432 x 95 x 265mm
Distributor: Naim Audio
Review: Hi-Fi News November
---
Best High-End Headphone
Focal Elear N90Q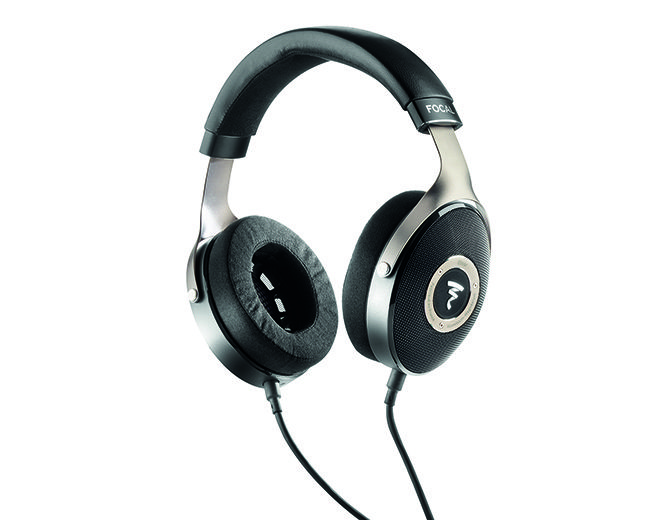 Comfortable to wear for extended listening periods, thanks to its luxurious microfibre earpads, the Elear is a usefully sensitive design that's also easy enough to drive for most home headphone amplifiers. It reproduces vocals with a wonderful sense of texture and detail, ensuring they take pride of place in the performance without ever becoming detached from it. Moreover it really excels in the sense of spaciousness it brings to your favourite tracks. Indeed, the speed and sheer sense of agility that carries its sound will encourage you not to over-analyse the music but simply start enjoying it.
Product Details
Price: £800
Type: Open-back circumaural headphone
Weight: 680g
Distributor: Focal-JMlab
Review: Hi-Fi News April
---
Best On-the-Move Headphone
AKG N60NC Wireless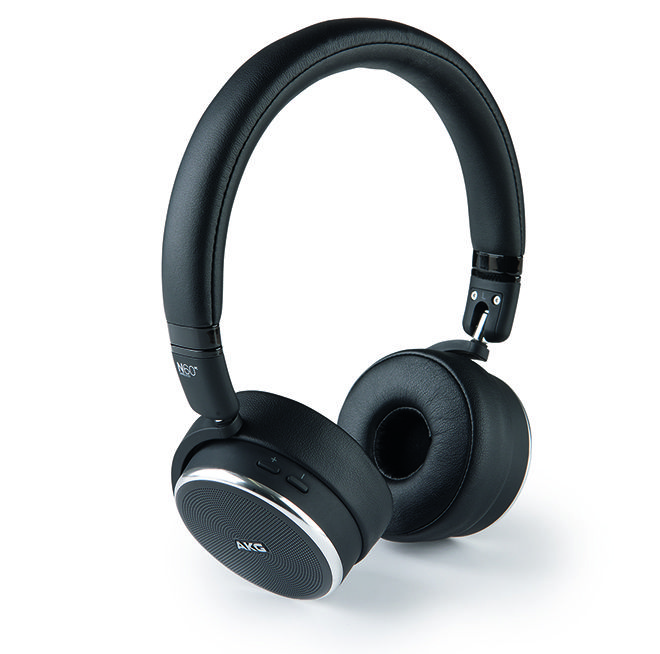 Offering high-quality build and soft memory foam earpieces, this is a compact and lightweight headphone that is comfortable to wear for long listening sessions. A single charge provides 30 hours of wired noise cancellation, which is reduced to 15 hours when aptX Bluetooth is employed for cable-free listening. With noise cancellation activated, interference from the outside world is almost completely silenced with little sacrifice in quality, but it's regular listening that really impresses. There's a supremely clear sound here with a stunning sense of space partnered with a gentler touch when required..
Product Details
Price: £250
Type: Closed-back, supra-aurual noise-cancelling wireless headphone
Weight: 199g
Distributor: AKG UK
Review: Hi-Fi Choice 429
---
Best Headphone Amplifier
HDV 820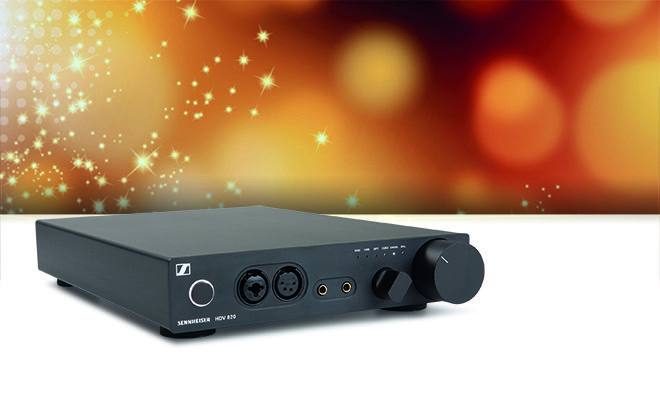 Sennheiser has taken its latest headphone amp to new heights with significant advancements to the analogue section and power amplifier, alongside impressive input source connectivity and support for both balanced and unbalanced headphones. It delivers believable performances with superb levels of detail and subtle nuances, regardless of whether it's handling material from a high-quality analogue source or a hi-res digital one at up to 384kHz PCM or DSD256 via the USB input. It's an ideal fit with the company's range of reference-class headphones while also suiting the best of the competition!
Product Details
Price: £2,100
Type: Headphone amplifier
Weight: 2.3kg
Dimensions (WxHxD): 224 x 44 x 306mm
Distributor: Sennheiser UK
Review: Hi-Fi Choice 429
---
Best Portable DAC/Headphone Amplifier
RHA DACamp L1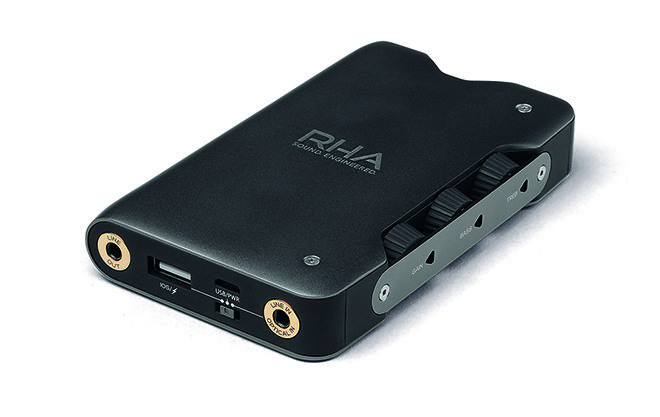 Though specifically designed to partner RHA's CL1 in-ear headphone, the portable DACamp L1 is flexible enough to accommodate other designs, thanks to its 3.5mm and four-pin balanced jacks. Its ESS Sabre 9018 DAC chip supports up to 32-bit/384kHz PCM and DSD256 files and it has a quoted battery life of 10 hours. There is plenty of power on tap here and while music typically has a pleasing sense of weight and scale, those fine details in the mix are still readily apparent. Hi-res files enjoy a subtle lift in performance, but its big and spacious sound is enormously appealing regardless of your choice of listening.
Product Details
Price: £400
Type: DAC/headphone amplifier
Weight: 233g
Dimensions (WxHxD): 73 x 118 x 20mm
Distributor: Reid Heath Audio Ltd
Review: Hi-Fi News May & Hi-Fi Choice 423
---
Best Interconnect Cable
The Chord Company Clearway
Built by hand, the Clearway utilises The Chord Company's proprietary ARAY technology – originally developed for its Sarum range – to offer improvements in detail and transparency. It is available terminated with DIN or XLR plugs and can be custom ordered to any length. If the brief was to carry a sense of musical coherence and a high level of detail and dynamics, this Clearway interconnect more than delivers the goods. Bass lines are well extended yet punchy and tight, vocals are clear and well defined and leading edges and natural decays are impeccable, leading to greater insight and involvement into all types of music.
Product Details
Price: £100 for 1m pair
Type: Analogue RCA interconnect
Distributor: The Chord Company
Review: Hi-Fi Choice 420
---
Best Compact Music System
KEF LS50 Wireless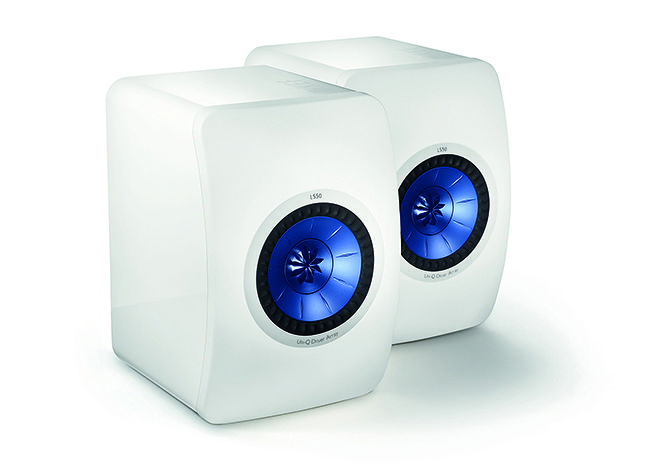 Just 30mm deeper than the award-winning LS50 passive standmount loudspeaker, the wireless version packs in a 200W Class D amplifier for the mid/bass driver, a 30W Class AB amplifier for the tweeter, a DSP and a DAC, a network adapter, a USB input, a Toslink input and an analogue input. It sounds impressively good via all three input interfaces – but the analogue input sounds just that bit more natural and engaging. There's plenty of spaciousness and organisation on display, with obvious clarity and precision no matter what music is played. In short, this is a game changer that raises the bar for active wireless loudspeakers everywhere.
Product Details
Price: £1,999 (pair)
Type: Two-way active/streaming standmount loudspeaker
Weight: 10kg
Dimensions (WxHxD): 200 x 300 x 308mm
Distributor: KEF UK
Review: Hi-Fi News October
---
Best Portable Music Player
Onkyo DP-S1
The DP-S1 is a highly portable digital audio player with versatile wireless connectivity that makes it an excellent option for both indoor and outdoor use. Its sound offers up a lovely balance of spaciousness, tonal accuracy and more than enough energy to engage you from the outset, balancing impeccable realism and faithfulness with a sense of musical joy. The sheer vibrancy of a performance is typically captured to great effect, for the DP-S1 has a deft touch that combines rhythmic assurance with believable tonal colours and a richness of detail that really brings the music to life.
Product Details
Price: £400
Type: Digital audio player
Weight: 130g
Dimensions (WxHxD): 63 x 94 x 15mm
Distributor: Pioneer & Onkyo Europe
Review: Hi-Fi News October & Hi-Fi Choice 428
---
Best TV, 60in and above
LG OLED65E7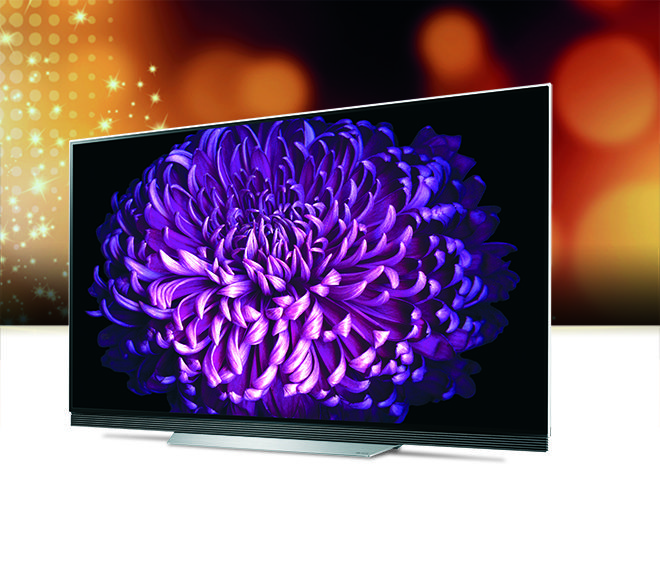 Feed this premium flatscreen an Ultra HD Blu-ray and the experience is cinematic bliss. Well-established traits of self-emissive OLED technology (true black levels, dramatic contrast and wide viewing angles) are all in evidence, with improvements to brightness output and near-black detailing pushing the performance envelope even further. The set itself allures with its slender bezel and integrated soundbar, the latter creating a bass-rich wall of sound. As expected from the brand, usability is first-rate – LG's webOS interface, here in v3.5 guise, remains an absolute pleasure.
Product Details
Price: £4,000
Type: 4K HDR OLED TV
Weight: 21.2kg
Dimensions (WxHxD): 1,461 x 877 x 62mm
Distributor: LG UK
Review: Home Cinema Choice 274
---
Best TV, 50in-60in
Sony KD-55A1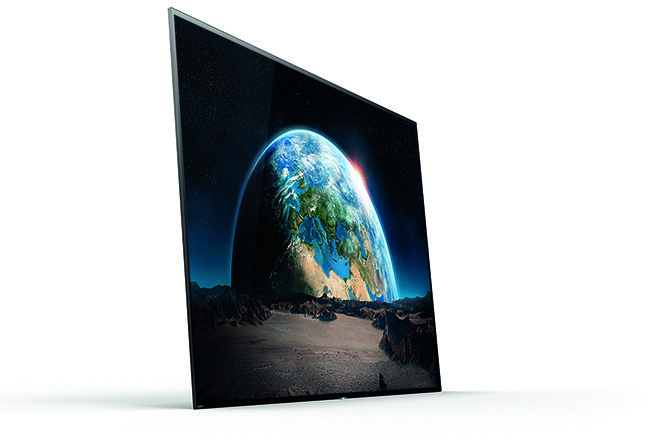 Let's get this out of the way now: Sony's 55in OLED TV is achingly gorgeous, thanks to its 'One Slate' lean-back design. It's sonically innovative too, eschewing traditional speakers for an enveloping Acoustic Surface technology. And when it comes to imagery, this 4K set doesn't miss a beat. Black levels are imperious, Triluminos processing enhances both the vivid punch and subtle blends of wide-colour material, and motion-handling is excellent. The result is a display that both dazzles with its styling and astounds with its pictures.
Product Details
Price: £2,800
Type: 4K HDR OLED TV
Weight: 25kg
Dimensions (WxHxD): 1,228 x 711 x 86mm
Distributor: Sony UK
Review: Home Cinema Choice 275
---
Best TV, up to 50in
Samsung UE49MU7000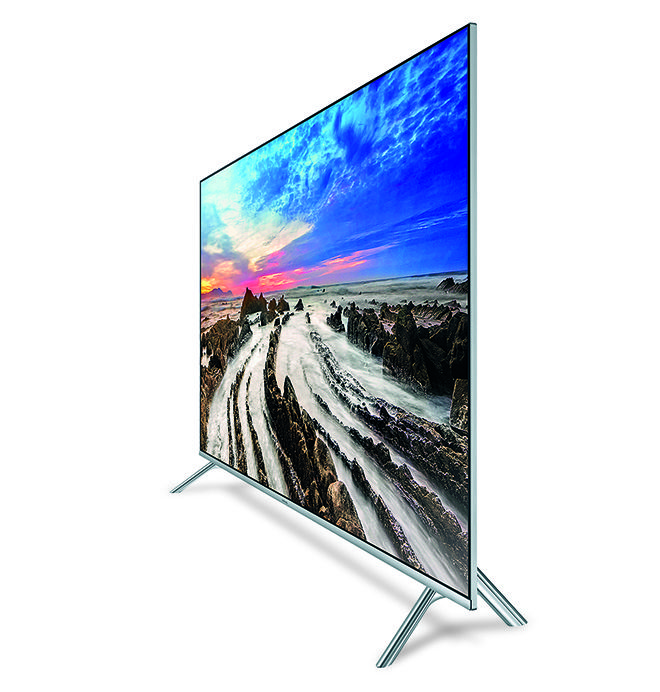 Anyone seeking a mid-size TV that offers the perfect blend of price and performance should look no further than Samsung's peerless 49MU7000 – a 4K and HDR-capable LCD model that works its picture quality magic with all manner of sources. Ultra HD discs carry colour punch, exquisite detailing and deep, even black levels while HD broadcasts and Blu-rays are remapped to the 4K panel without intrusive artefacts. Design is another strength – Samsung's external One Connect box handles inputs, allowing a slick, single-cable installation – and the hidden speaker array projects well. A mid-range marvel.
Product Details
Price: £850
Type: 4K HDR LCD TV
Weight: 14.3kg
Dimensions (WxHxD): 1,090 x 634 x 55mm
Distributor: Samsung UK
Review: Home Cinema Choice 277
---
Best High-End Projector
Sony VPL-VW550ES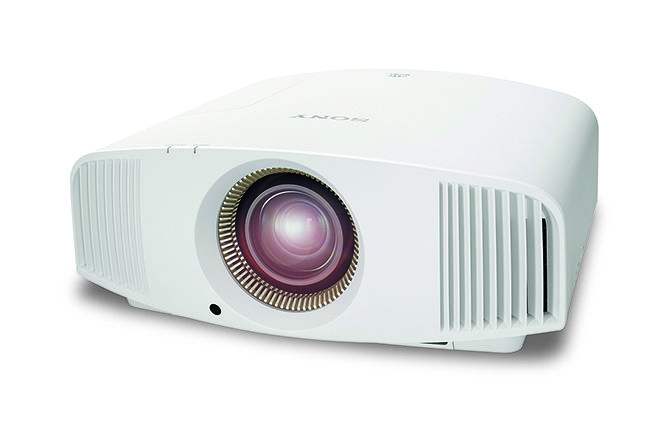 Sony continues to triumph in the premium projection arena, where its bespoke SXRD display technology joins a native 4K resolution and HDR playback to craft elegant, impactful visuals that demand a front-row seat. The beautifully designed VPL-VW550ES excels with traditional Blu-rays, HD sources and 3D content – all benefit from precise upscaling and a wide contrast and colour range. 4K HDR movies, meanwhile, are delivered with clarity and dynamism, with end-user adjustments allowing images to be fine-tuned to suit. Motorised zoom, focus and lens shift controls add a touch of setup luxury to a projector that's best-in-class.
Product Details
Price: £9,900
Type: 4K SXRD projector
Weight: 14kg
Dimensions (WxHxD): 496 x 195 x 467mm
Distributor: Marata Vision
Review: Home Cinema Choice 280
---
Best Projector
Optoma UHD60
Flying the flag for affordable 4K projection is this sweetly-styled DLP model from Optoma.Its largescreen images are blisteringly sharp – this resolution revolution backed by a 3,000 Lumens brightness punch and shadow-detailing talents that work well with HDR sources. Colour handling impresses, too, as does the level of calibration/setup flexibility on offer, including a 1.6x zoom and extensive throw ratio that makes the UHD60 a simple fit for your cinema room.
Product Details
Price: £2,500
Type: 4K DLP projector
Weight: 7.8kg
Dimensions (WxHxD): 498 x 141 x 331mm
Distributor: Optoma Europe
Review: Home Cinema Choice 277
---
Best AV Receiver
Denon AVR-X6400H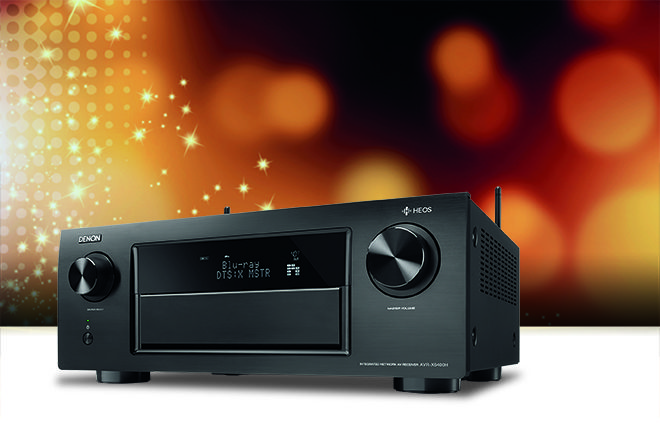 Denon's 11-channel receiver is a feature-rich, one-box solution to running a full 7.1.4 home cinema, even adding Auro3D format support to the expected Dolby Atmos/DTS:X roster. Sound performance, polished via Audyssey's top-line MultEQ XT32 calibration system, exhibits power, speed, detail and nuance, and although the AVR-X6400H's extensive connectivity (including three 4K HDR-capable HDMI outputs and eight inputs) caters for complex setups, day-to-day operation is fuss-free. Integration with HEOS hardware opens up multiroom possibilities. It's a class act.
Product Details
Price: £2,100
Type: 11-channel AV receiver
Weight: 14.5kg
Dimensions (WxHxD): 434 x 167 x 393mm
Distributor: D&M Audiovisual
Review: Home Cinema Choice 280
---
Best Value AV Receiver
Sony STR-DN1080
The seven-channel STR-DN1080 marks Sony's entrance into the world of affordable Dolby Atmos/DTS:X-capable AVRs, and it's a barnstorming 3D audio debut. The enlarged soundfield, bolstered by impressive phantom Surround Back processing, is irresistibly immersive, with clear detailing atop an undercurrent of raw power. It's easy to use, too, with a richly graphical UI plotting a course between sources and features, and performs the job of music entertainment hub with aplomb – Spotify Connect, Chromecast, Wi-Fi, AirPlay, Bluetooth and hi-res playback to 5.1-channel DSD are all on the spec sheet. A genuine bargain.
Product Details
Price: £550
Type: Seven-channel AV receiver
Weight: 9.7kg
Dimensions (WxHxD): 430 x 156 x 311mm
Distributor: Sony UK
Review: Home Cinema Choice 277
---
Best AV Processor
Arcam AV860
Arcam's range-topping AV860 processor offers a startlingly authentic sound, and is designed to get the best out of any multichannel loudspeaker array courtesy of its fully customisable, in-depth Dirac Live EQ suite. It eats Dolby Atmos and DTS:X mixes for breakfast, crafting a soundfield that's big and bold, expertly steered through 11 channels and astonishingly precise. Pair with suitably robust power amplifiers (Arcam's XLR-equipped FMJ models are a natural partner) and away you go to home cinema heaven...
Product Details
Price: £4,000
Type: 11-channel processor
Weight: 10.25kg
Dimensions (WxHxD): 433 x 171 x 425mm
Distributor: Arcam UK
Review: Home Cinema Choice 272
---
Best Ultra HD Blu-ray Player
OPPO UDP-203
With its brushed metal front panel and full-width chassis, the OPPO UDP-203 looks ready for anything – and it is. A universal design, it handles physical SACD and DVD-Audio collections and digital files from local and networked sources, while multichannel RCA outputs and an HDMI input cater for external hardware, old and new. And when it comes to 4K HDR Blu-ray playback (including Dolby Vision releases), the UDP-203 matches its pristine visuals with extensive user control over image parameters and output modes. Add in effective upscaling of lower-resolution sources, and your movie library is in safe hands.
Product Details
Price: £650
Type: Ultra HD Blu-ray player
Weight: 4.3kg
Dimensions (WxHxD): 430 x 79 x 311mm
Distributor: OPPO Digital UK
Review: Home Cinema Choice 269
---
Best PVR
Humax FVP-5000T
While cosmetically similar to its FVP-4000T predecessor, Humax's new flagship PVR carries a wealth of under-the-hood innovations that make it the slickest Freeview Play machine yet. The headline feature is revamped triple-tuner recording, now allowing up to five channels to be archived simultaneously to the internal HDD – choose from 500GB, 1TB or 2TB variants. Content options are widened by catch-up players, video-on-demand apps and networked media player/jukebox functionality, while a newly designed – and much faster – user interface makes accessing the FVP-5000T's features a breeze. If you're a Freeview telly addict, this is the PVR for you.
Product Details
Price: From £230
Type: Freeview Play PVR
Weight: 1kg
Dimensions (WxHxD): 280 x 48 x 200mm
Distributor: Humax UK
Review: Home Cinema Choice 279
---
Best Soundbar
Samsung HW-MS750/SWA-W7000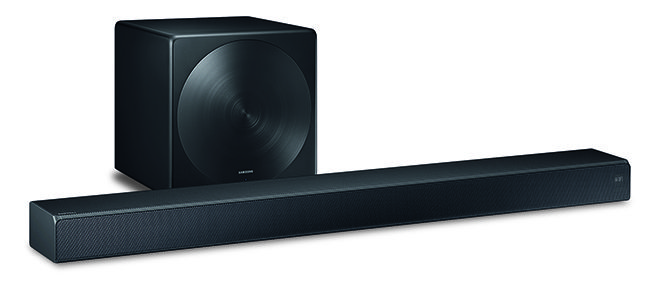 While Blessed with sleek looks and welcome features (multiroom integration, HDMI switching, app control, wireless connection...), Samsung's soundbar and subwoofer duo stands out chiefly via the premium performance conjured from its eleven bespoke drivers (including two upfirers), 10in subwoofer, and onboard processing wizardry. Whether given a TV broadcast, movie soundtrack or stereo music, this doesn't put a foot wrong. It showcases depth and clarity, and paints a sonic picture high and wide. When it comes to soundbar systems, this is a cut above the norm.
Product Details
Price: £700/£600
Type: Soundbar/subwoofer
Weight: 6.3kg (soundbar)
Dimensions (WxHxD): 1,150 x 80 x 131mm
Distributor: Samsung UK
Review: Home Cinema Choice 278
---
Best Soundbase
Q Acoustics M2

For its soundbase speaker debut, Q Acoustics employs the same ingredients that have made its M3 and M4 soundbar models so successful – front-facing BMR drivers for a wide soundstage, and an in-built 4in x 6in bass unit for low-end depth and punch. Sonically, the M2 puts TV speakers to shame – it's clear and balanced, with crisp Foley effects, clean dialogue and energy in spades. Well-judged connectivity, including an HDMI ARC and 3.5mm input for external media sources, makes system integration painless, as does the discreet styling.
Product Details
Price: £300
Type: 2.1-channel soundbase speaker
Weight: 5.8kg
Dimensions (WxHxD): 550 x 93 x 338mm
Distributor: Armour Home Electronics
Review: Home Cinema Choice 279
---
Best Floorstanding Speaker System
KEF Q Series 5.1.2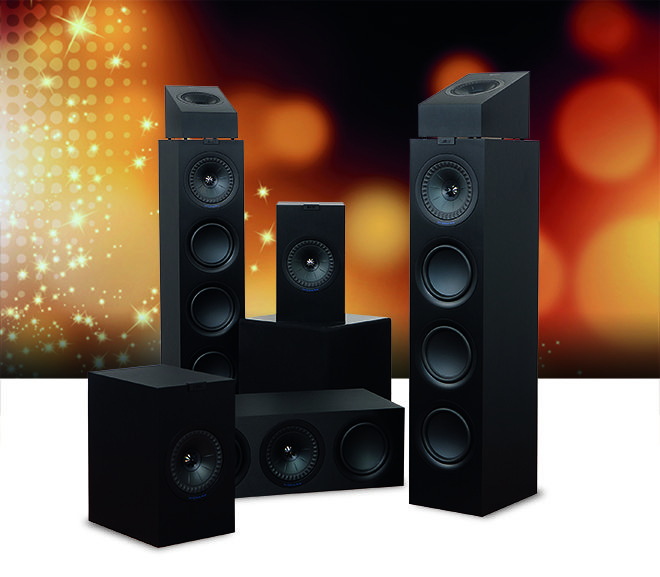 The eighth iteration of KEF's mid-tier Q Series speakers carries revisions to driver assemblies, cabinet construction, port design and crossovers, and this extensive reworking pays off in this surround sound cinema package. Effects transitions across the array are seamless, soundscapes have immersive three-dimensionality, and there's an effortless nature to its delivery that beguiles. The industrial design is striking, while the addition of Dolby Atmos modules to the lineup boosts its desirability. Time to form an orderly Q...
Product Details
Price: £3,300
Type: 5.1.2 floorstanding speaker pack
Weight: 16.5kg (Q750)
Dimensions (WxHxD): 323 x 977 x 310mm
Distributor: KEF UK
Review: Home Cinema Choice 280
---
Best Dolby Atmos Loudspeaker System
Focal Sib Evo Dolby Atmos 5.1.2
Demands for an all-in-one Dolby Atmos solution are skilfully met by this 5.1.2-channel package from Focal. The front L/R speakers implement Dolby-enabled upfiring drivers for that all-important height layer, in addition to the 0.75in tweeter/5in midbass combo shared with centre and surround enclosures. In unison with the compact Cub subwoofer, the outcome is a wraparound aural experience with tangible over-head presence, a strong midrange, and snappy presentation. Pure, cinematic fun.
Product Details
Price: £1,100
Type: 5.1.2 speaker package
Weight: 3.25kg (Atmos satellite)
Dimensions (WxHxD): 195 x 295 x 190mm
Distributor: Focal-JMlab
Review: Home Cinema Choice 276
---
Best Compact Lo